Dan Laimon
Managing Member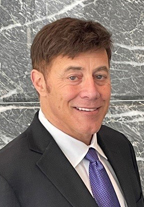 Dan has more than two decades of experience in the finance industry. His career began at Citizens Trust Bank (Vancouver, BC, Canada) as the Marketing Manager of the Foreign Exchange Department. He later founded and managed a mid-sized investor relations firm for several years. Subsequently he joined Dundee Securities Corporation, a Toronto-based national financial services firm, as a Research Associate and later moved to the Investment Banking team. At Fisher Investments, Inc., he started as a senior Investment Counselor and was second in charge of launching the Fisher Investments Canada Division. He was later promoted to the Sales Department, where he initiated and headed a department to provide special-case investment analysis and recommendations to prospective clients.
Dan oversees all aspects of client relations at TriVant, and is closely involved with portfolio analysis and strategy.
He co-authored an article entitled "Mandating the Probability of Success: A New Approach to Retirement Planning (Journal of Retirement Planning, November-December 2006).
Dan was born in Vancouver, Canada and graduated from the University of British Columbia with a Bachelor of Commerce Degree in Finance. He received a Masters of Business Administration from the University of Western Ontario, where he concentrated in accounting.
John Barber, CFA
Chief Investment Officer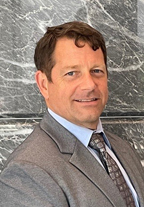 John brings two decades of financial expertise to the TriVant team. His career began at American Express as a Financial Advisor. He later joined TD Waterhouse as an institutional fixed income trader, and soon progressed to responsibilities as a commodity broker and subsequently a Manager in the Trading Department. At Fisher Investments, Inc., a $50 billion money manager, he was a senior Investment Counselor regarded as a specialist in customized portfolios. His expertise regarding risk and hedging strategies was often sought and implemented by management. Additionally, he was a member of the Small Cap Value research team.
John oversees all aspects of portfolio strategy decisions at TriVant. He continues to develop proprietary computer models to enhance portfolio risk control for customized portfolios. John co-authored an article entitled "Mandating the Probability of Success: A New Approach to Retirement Planning (Journal of Retirement Planning, November-December 2006). He has recently been quoted twice in Kiplinger's magazine regarding the topic of asset sustainability.
John was born in San Francisco, California and graduated from the University of Oregon with a Bachelor of Science Degree in Political Science. He holds the Chartered Financial Analyst (CFA) designation and is a member of CFA Institute and the CFA Society of San Diego.
Michael Harris, CFA, CFP®
Research Director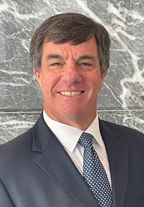 Michael has almost two decades of experience in the area of investment management. Prior to joining TriVant, Michael worked as a trader, research analyst and portfolio manager at two Southern California-based high net worth investment firms. His previous firm, of which he was a member for six years, managed over $800 million in assets.
Michael has been a San Diego resident for his entire life. He earned his undergraduate degree from the University of California, Los Angeles and his MBA from San Diego State University. He holds the Chartered Financial Analyst (CFA) designation and is a member of the CFA Institute and the CFA Society of San Diego. Michael lives in La Mesa with his wife, Cindi, and their two children.
Michael is very active in the San Diego community. He is currently serving on the Home of Guiding Hands Board of Directors, as the Treasurer. He previously served on the board of directors for Sports 4 Exceptional Athletes and as a governing board member of Helix Charter High School.
Greg Toppe, CFA
Portfolio Manager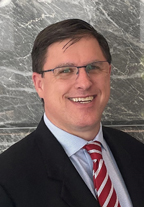 Greg has more than two decades of experience in investment management and business finance. A native of Wisconsin, his career began as a Research Associate at Milwaukee-based Baird Investment Management. He subsequently moved out west to the Bay Area to join Fisher Investments. Initially starting as an Investment Counselor, he progressed to Research Analyst and was eventually promoted to Senior Vice President (Portfolio Specialist, Institutional Group). Then he worked at San Francisco-based Mt. Eden Investment Advisors as a Portfolio Manager. Greg subsequently moved to Los Angeles and was a Portfolio Manager for seven years at Kayne Anderson Rudnick, a very large investment firm. He also has extensive experience in mergers and acquisitions, specifically in the niche market of veterinary clinics.
Greg takes a lead role in all aspects of portfolio strategy decisions at TriVant. Greg graduated from Marquette University (Bachelor of Arts, History) and University of Wisconsin (Bachelor of Business Administration, Finance and Master of Business Administration, Applied Security Analysis Program). He holds the Chartered Financial Analyst (CFA) designation.
Greg lives in Thousand Oaks, California with Kristine and their three children, where he is active in the youth sports and volunteer communities.
James Thompson
Investment Specialist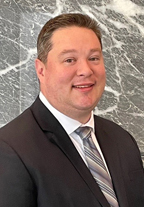 James joined the TriVant team after medically retiring from the Navy after nearly 18 years of service. He enlisted in the Navy in 2003 and was commissioned as an Engineering Limited Duty Officer in 2012. James served on three San Diego based ships during his career and considers himself an adopted San Diegan. At TriVant, James assists in all aspects of client relations. He also assists in the research and analysis for potential investments.
Prior to his Naval career James grew up in Greeneville, TN where he graduated high school as the valedictorian. He then went on to attend MIT where he was working towards a degree in Chemical Engineering. James is now working on completing his undergraduate degree in Engineering Management at Arizona State University. In addition to the undergraduate degree program, James is also currently enrolled in a CERTIFIED FINANCIAL PLANNER™ certification program.
James lives in San Marcos with his wife, Erin, and their two children. He is a member of the San Marcos Rotary Club and the San Elijo Elementary School PTO.
---
* The Chartered Financial Analyst ("CFA®") Designation:
The Chartered Financial Analyst (CFA) charter is a globally respected, graduate-level investment credential established in 1962 and awarded by CFA Institute — the largest global association of investment professionals.
There are currently more than 138,000 CFA charterholders working in 134 countries. To earn the CFA charter, candidates must: 1) pass three sequential, six-hour examinations; 2) have at least four years of qualified professional investment experience; 3) join CFA Institute as members; and 4) commit to abide by, and annually reaffirm, their adherence to the CFA Institute Code of Ethics and Standards of Professional Conduct.
High Ethical Standards
The CFA Institute Code of Ethics and Standards of Professional Conduct, enforced through an active professional conduct program, require CFA charterholders to:
• Place their clients' interests ahead of their own
• Maintain independence and objectivity
• Act with integrity
• Maintain and improve their professional competence
• Disclose conflicts of interest and legal matters
Global Recognition
Passing the three CFA exams is a difficult feat that requires extensive study (successful candidates report spending an average of 300 hours of study per level). Earning the CFA charter demonstrates mastery of many of the advanced skills needed for investment analysis and decision making in today's quickly
evolving global financial industry. As a result, employers and clients are increasingly seeking CFA charterholders—often making the charter a prerequisite for employment.
Additionally, regulatory bodies in over 30 countries and territories recognize the CFA charter as a proxy for meeting certain licensing requirements, and more than 125 colleges and universities around the world have incorporated a majority of the CFA Program curriculum into their own finance courses.
Comprehensive and Current Knowledge
The CFA Program curriculum provides a comprehensive framework of knowledge for investment decision making and is firmly grounded in the knowledge and skills used every day in the investment
profession. The three levels of the CFA Program test a proficiency with a wide range of fundamental and advanced investment topics, including ethical and professional standards, fixed-income and equity analysis, alternative and derivative investments, economics, financial reporting standards, portfolio
management, and wealth planning.
The CFA Program curriculum is updated every year by experts from around the world to ensure that candidates learn the most relevant and practical new tools, ideas, and investment and wealth
management skills to reflect the dynamic and complex nature of the profession.
---
** The CERTIFIED FINANCIAL PLANNER™ Designation:
CFP® and federally registered CFP (with flame design) marks (collectively, the "CFP® marks") are professional certification marks granted in the United States by Certified Financial Planner Board of Standards, Inc. ("CFP Board").
The CFP® certification is a voluntary certification; no federal or state law or regulation requires financial planners to hold CFP® certification. It is recognized in the United States and a number of other countries for its (1) high standard of professional education; (2) stringent code of conduct and standards of practice; and (3) ethical requirements that govern professional engagements with clients. Currently, more than 71,000 individuals have obtained CFP® certification in the United States.
To attain the right to use the CFP® marks, an individual must satisfactorily fulfill the following requirements:
Education – Complete an advanced college-level course of study addressing the financial planning subject areas that CFP Board's studies have determined as necessary for the competent and professional delivery of financial planning services, and attain a Bachelor's Degree from a regionally accredited United States college or university (or its equivalent from a foreign university). CFP Board's financial planning subject areas include insurance planning and risk management, employee benefits planning, investment planning, income tax planning, retirement planning, and estate planning;
Examination – Pass the comprehensive CFP® Certification Examination. The examination includes case studies and client scenarios designed to test one's ability to correctly diagnose financial planning issues and apply one's knowledge of financial planning to real world circumstances;
Experience – Complete at least three years of full-time financial planning-related experience (or the equivalent, measured as 2,000 hours per year); and
Ethics – Agree to be bound by CFP Board's Standards of Professional Conduct, a set of documents outlining the ethical and practice standards for CFP® professionals.
Individuals who become certified must complete the following ongoing education and ethics requirements in order to maintain the right to continue to use the CFP® marks:
Continuing Education – Complete 30 hours of continuing education hours every two years, including two hours on the Code of Ethics and other parts of the Standards of Professional Conduct, to maintain competence and keep up with developments in the financial planning field; and
Ethics – Renew an agreement to be bound by the Standards of Professional Conduct. The Standards prominently require that CFP® professionals provide financial planning services at a fiduciary standard of care. This means CFP® professionals must provide financial planning services in the best interests of their clients.
CFP® professionals who fail to comply with the above standards and requirements may be subject to CFP Board's enforcement process, which could result in suspension or permanent revocation of their CFP® certification.